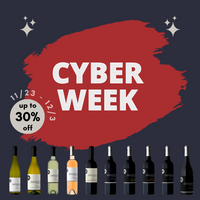 Cyber Week!
Now through December 4, unlock our exclusive deals:
Save 15% on 6+ bottles with code CYBER6 🍷
Save 20% on 12+ bottles with code CYBER12 🥂
Club members, this is for you:
20% off 6+ bottles with CLUBCYBER6 🌟
Enjoy a huge 30% off 12+ bottles with CLUBCYBER12 🥳"
Note: All codes Case Sensitive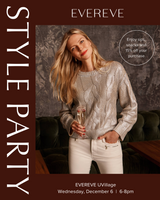 Join us for a Holiday Sip & Style Party!
Join us on 12/6 from 6-8pm at Evereve University Village for a Complimentary Evening of Indulgence! Get your holiday looks & gifts while you sip, snack & socialize!
Wine tasting, snacks & style!
Exclusive discount codes for Dineen Vineyards purchases
15% off Evereve purchases on the night!
Private time with Evereve trained stylists including custom denim fittings
Register
Location
Dineen Vineyards Tasting Room
2980 Gilbert Road, Zillah, WA 98953
Now Open for Winter Wine Tasting!
December & January
by appointment only
9am - 5pm daily

Reserve below. Please allow 48 hours notice to ensure staff availability. Less that 48 hours? Contact us by chat, phone or email and we will do our best to accommodate.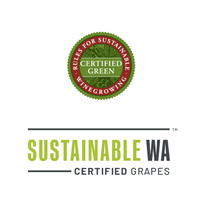 100% Estate, 100% Sustainable
Dineen Vineyards is dedicated to Sustainability - we practice truly regenerative agriculture where we strive to improve the health of the entire vineyard ecosystem - from water to soil health, insects, birds, our people and beyond.
All of our Estate Vineyards are certified sustainable under both the Lodi Rules and now the new Sustainable WA Program.
Learn more about our Sustainability Promise by clicking below.
Our Sustainability Promise