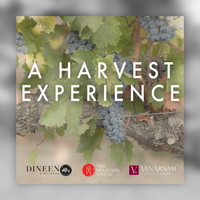 Harvest Experience 2023!
Our Annual Educational Experience in the Heart of Zillah Wine Country takes place on October 14, 2023!
Purchase your pass - $70 per person for all 3 wineries (Dineen, Two Mountain & Van Arnam)
Experience & Learn about what makes grapes grown in the Rattlesnake Hills AVA great and what the winemakers do during harvest, including making picking decisions, crushing grapes and fermenting to craft wines of distinction
Compare and taste grapes at each stage of the process to wines in bottle
Book your Tickets
Image slide

Tell your brand's story through images
Image slide
Tell your brand's story through images
Location
Dineen Vineyards Tasting Room
2980 Gilbert Road, Zillah, WA 98953
Now Open
Wednesday through Sunday
noon - 5pm
Please click below to book.
For groups of 8+, we require advanced reservations. Please contact us by chat, phone or email and we will do our best to accommodate.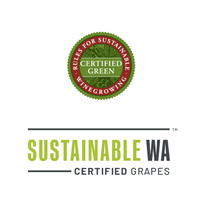 100% Estate, 100% Sustainable
Dineen Vineyards is dedicated to Sustainability - we practice truly regenerative agriculture where we strive to improve the health of the entire vineyard ecosystem - from water to soil health, insects, birds, our people and beyond.
All of our Estate Vineyards are certified sustainable under both the Lodi Rules and now the new Sustainable WA Program.
Learn more about our Sustainability Promise by clicking below.
Our Sustainability Promise